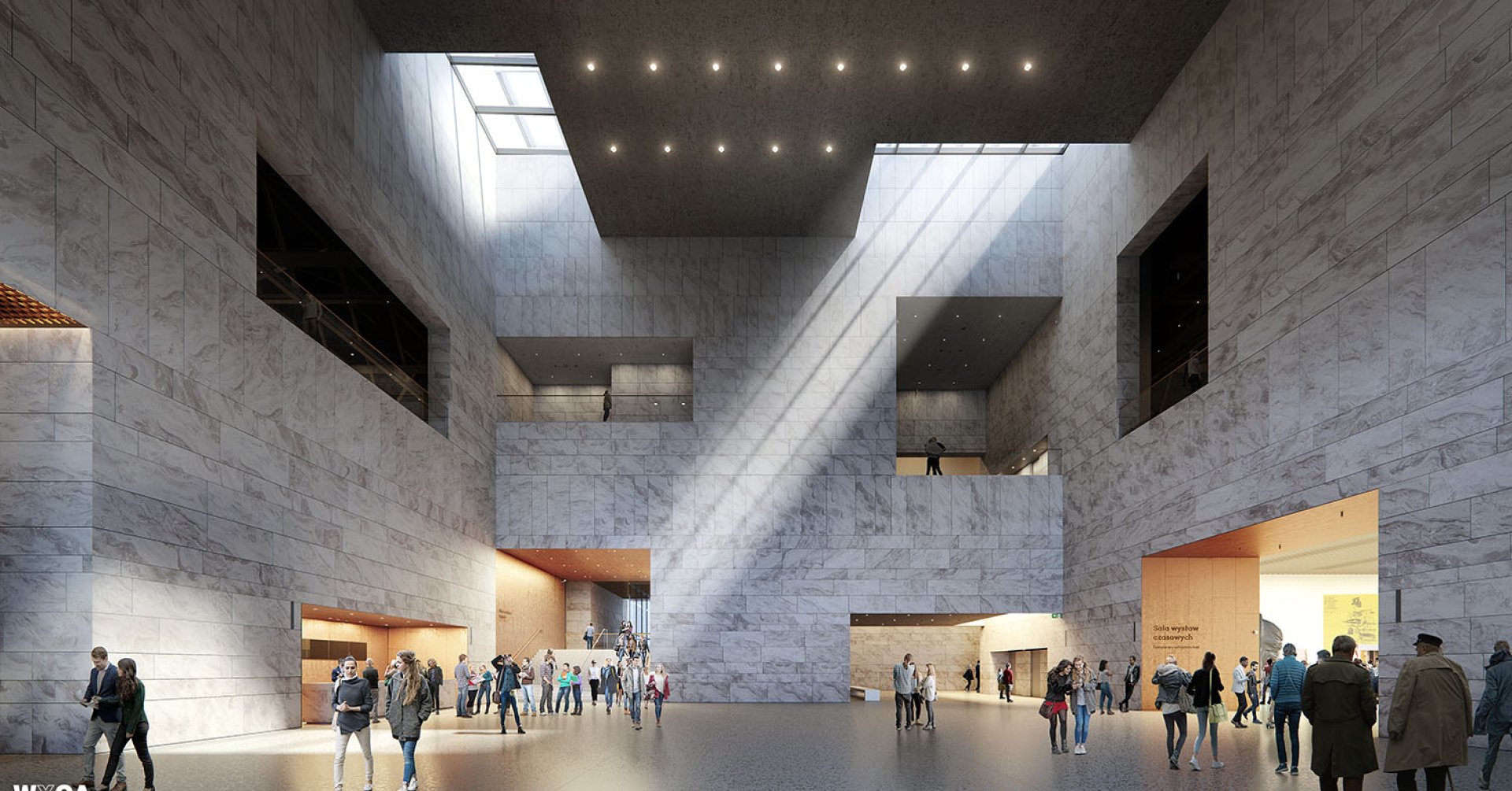 The Conference Center of the Polish History Museum is a unique conference and event space with an area of ​​nearly 5 thousand square meters. m2. It is located in one of the most modern buildings being built both in Poland and in Europe.
Contact
Conference Center at the Polish History Museum
centrumkonferencyjne@muzhp.pl

Monika Ciszewska
Monika.ciszewska@muzhp.pl
Tel. 22 211 90 80

Marta Winiarek
Marta.winiarek@muzhp.pl
Tel. 22 211 76 18
Space rental
Meeting the highest technical and aesthetic standards, it is an ideal place to organize various events. Located in a modern building on the Citadel, close to the center of Warsaw, we offer versatile arrangement options. Business meetings, conferences, performances, film screenings, scientific events - you can organize all this in our interiors, which will be supported by our experienced employees. In addition, convenient access by public transport and car, as well as numerous parking spaces are available for event participants. The Polish History Museum is a place that focuses on discussion and contact with culture, being an important center of social life in Warsaw, open to guests from all over Poland and the world.